About Us
Education Quality Foundation of India (EQFI) is an endeavour that was born out of the idea that every child is given an opportunity to learn, explore, discover, create and innovate and reach their potential of becoming future ready citizens.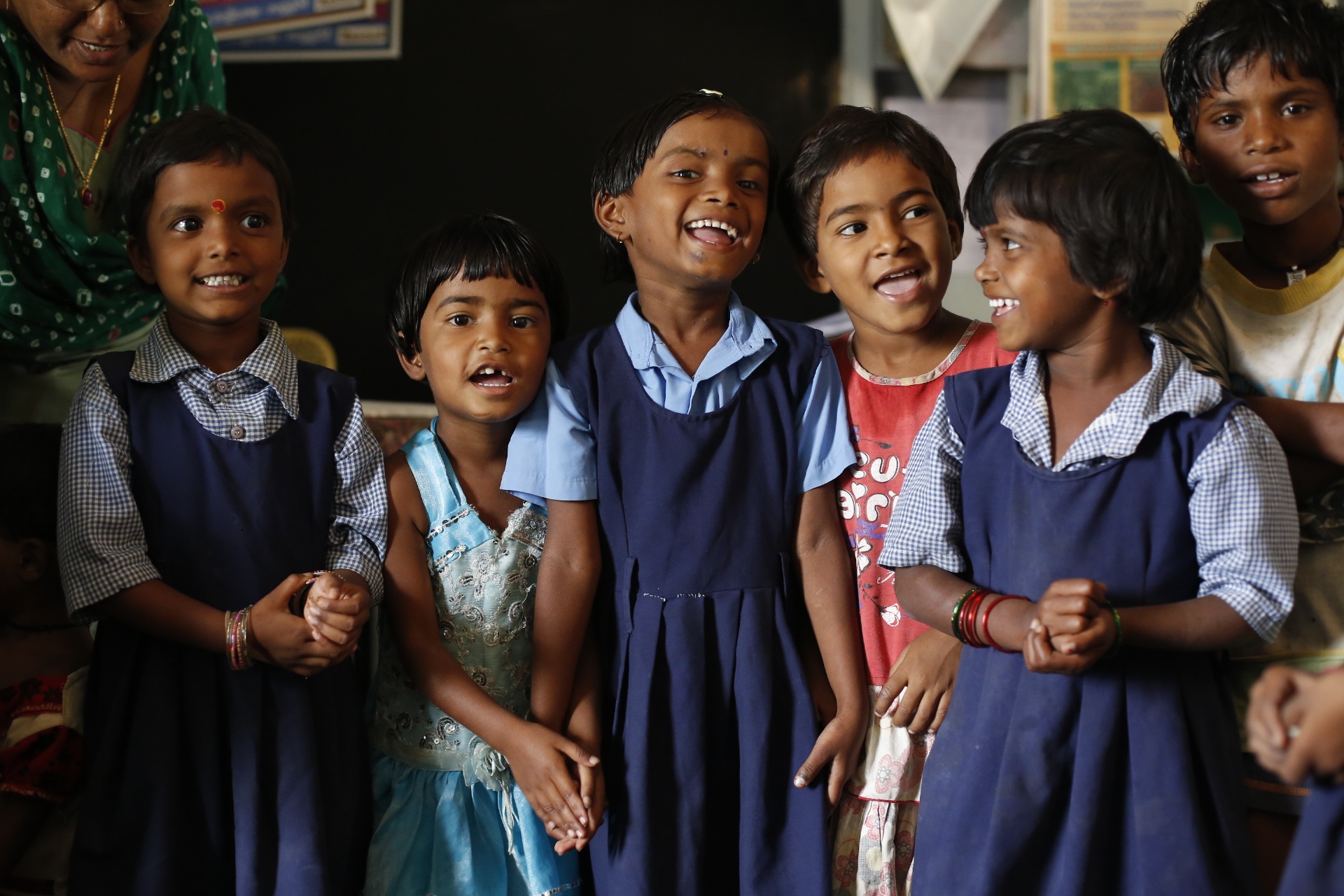 Established in 2007, EQFI envisioned a future where every educational experience is rooted in quality and every learning experience empowers not just the students but educators to lead and champion the cause of transforming potential into capabilities.
Our Vision
We believe in catalysing and enabling paradigms of excellence in the school education system and facilitate the transformation of schools through collaboration, building accountability, continuous improvement through professional development, and by measuring impact of education interventions and programmes to enable schools to deliver high quality academic practices.
Our Mission
We offer solutions to schools which are holistic in nature and targets quality improvement. The team at EQFI aspires to build on its strength of experience, expertise and deep understanding of educational systems, curriculum, content and pedagogy to enlighten diverse stakeholders and influence sustainable impact of improved teaching-learning processes.
Work Domains
We work towards enabling and enhancing quality in education through initiatives and interventions that emphasize knowledge, skills and expertise as key enablers to empower, engage and promote sustainable solutions in the education ecosystem.
Student learning assessments
There has been a considerable increase in focus towards providing quality education viz. a viz. enhancing the learning levels of the students by conducting regular assessments. Under student learning assessments, special emphasis is placed on the paradigm shift that can be seen in the assessment approach as we move away from the conventional methodology i.e. assessment of learning to a more nuanced approach, assessment for learning. The paradigm shift espouses the need to delve deeper into diagnostic and formative form of assessment. Such an exercise feeds into the constant strive to achieve quality and conform with the best practices as adopted by school teachers globally.
We enhance the quality of education by mapping its progress through enhancement in the learning levels of students by conducting regular assessments. This is done through structured baseline, midline, and/or endline assessments that helps provide information about what students know and can do in grade and subject specific learning scenario.
Over 400 tools have been prepared to map grade/age level competencies and skills in subjects like Languages (Hindi and English), Mathematics, Science, and EVS.
Over 15 partner organizations/agencies have successfully implemented EQFI assessment tools for mapping achievement of students in their programmes.
Over 3,00,000 students have been assessed across 18 states.
Impact assessments
There are emergent 'impact groups' that are being considered as main target beneficiaries of any intervention programme. Under impact assessments, tens and hundreds of organisations—international, national, government, private have identified 'impact' groups and have designed various programmes to benefit them. Some of these programmes focus on teacher empowerment while some cater to student development while some others focus on systemic changes. The programmes are sometimes face-to-face while some are online while some others are blended.
We support the implementing partner/intervention agencies in understanding their scope of work, intervention methodology viz. a viz. on-ground reality and provide recommendations for systemic changes to further inform strategies for sustainability and outreach to maximum stakeholders.
2 partner organizations have sought support to assess the relevance of on-ground strategies and map effectiveness of delivery processes and management of their education programmes.
Audits of Teaching-Learning processes
Performance of schools can be gauged across varied parameters. Ranging from evaluating student assessment to teacher assessment, school evaluation to system evaluation at large, it is a process through which an analysis of the current practices can be done and identification of areas of strength and areas of improvement can be brought to light. The evaluation results, when analysed and interpreted properly, provide valuable information which become crucial in designing better educational opportunities to alleviate learner achievement and overall school development.
We support school institutions in promoting and sustaining high quality standards of its teaching-learning processes through audits that range from academic audit (Teacher Skill Audit) to technology, and whole school audits. Such audits emphasize self-reflection and self-improvement along with compliance with predetermined standards that further informs better initiatives and opportunities for overall school development and student wellbeing.
Over 1500+ teachers have undergone classroom observations and one-to-one interactions with education experts to reflect and improve upon the teaching-learning processes.
Over 10+ schools across the country have undertaken whole-school audit under the invigilation team of EQFI.
Over 8 Schools across New Delhi were a part of the audit and supported in providing an insight into the impact of education technology on learning.
Content Development and Teacher Training
In recent times the focus, very rightly, of several educational reform programmes is not only to find out what is pulling back the system, but also to support its upward climb. Several programmes are specifically designed for equipping the teachers with latest pedagogical inputs and learning styles. There has been an unprecedented rise in the focus for English competency and 21st century skills or soft skills.
We rely on our deep knowledge, skills and expertise to create and deliver content that is in sync with the demands of contemporary education systems, curriculum, and pedagogy. At present, we are conducting need based teacher training workshops that enables the school institutions to further their professional development programme and build a resource pool of capable and empowered educators.
Featured Projects
Our diverse work highlights our efforts towards providing a collaborative platform for varied stakeholders to engage and contribute in knowledge creation, opportunity generation, thought planning and innovation with the aim to further strengthen the education system.

Our Senior Leadership Team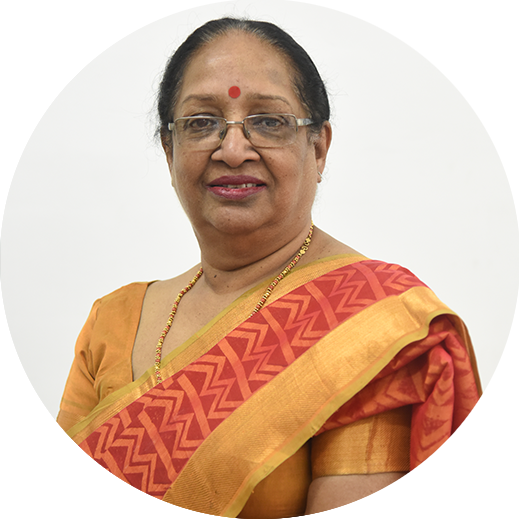 Meera Balachandran
Director
President's National Award Winner and school Principal for over 3 decades. She has been nominated by Ministry of Human Resource and Development as a member of the executive committee of National Council for Educational Research and Training. She is an English expert and is on the governing body of several schools in Delhi and outside Delhi.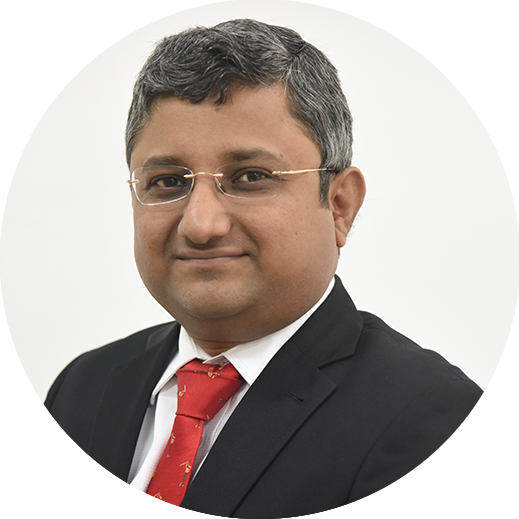 Arijit Ghosh
Vice President
Associated with the K-12 education domain for over 15 years. He has a rich experience with policy advocacy, academic research, teacher training, curriculum design on 21st century skills and digital innovation in workspace. His strengths lie in mentoring action researchers to bring change in the classrooms and guiding leaders to bring about systemic changes in the schools. He has held several senior positions at Macmillan Publishers India Limited, Pearson Education and most recently at British Council India.
Testimonials
"The findings which we have got from the EQFI Teacher Skill Audit is hugely valuable. We see a lot of designing a structured roadmap for professional development. One thing which has emerged from the findings is the concept of professional learning communities, for which my teachers are very excited and inspired."
- Gunmeet Bindra, Principal,
Welham Boys' School, Dehradun
"EQFI helped us bridge the gap between the skills our teachers have already acquired and the ones they must develop for preparing the students for 21st century challenging career. It is an important process which enhances the skills of the teachers to be future-ready."
- Rita Kaul, Director
The Millennium Group of Schools
"It was an enriching experience and setting off to a journey to be data literate in today's progressive world of teaching-learning process."
- Participant for Role of Data in a Futuristic School workshop at Pradyna Bodhini High School, Mumbai
"The Teacher Skill Audit exercise is going to help teachers reflect on their pedagogical skills. EQFI has designed an all-encompassing audit process, based on deep research and statistical analysis. Using the Teacher Skill Audit framework, we would like to discover our untapped potential so that we grow and reinvent ourselves."
- Nita Arora, Principal
Sri Venkateshwar International School, Dwarka, New Delhi
"As educators we need to understand that in order to progress, we need to know what we don't know. To eradicate individual perception and biasness, we wanted a neutral assessment of our teachers and took help from EQFI to conduct the Teacher Skill Audit. EQFI has excelled in the process and delivered a high-quality report to us within agreed deadline."
- Shalini Mehrotra, Principal
Vidya Devi Jindal School, Hisar
Previous
Next
Education Quality Foundation of India
Reg. Add.: B-3/15 Basement, Vasant Vihar, New Delhi-110057